Also check out our ERASMUS+ project SymfoS for Youth Care: SymfoS Youth
The SymfoS Project
"The world is a forest of symbols and they need to be interpreted" (U. Eco)
With the help of symbols we are able to provide people with an additional language when they cannot find the right words. In this context, symbols work similarly to an interpreter; furthermore, they transmit information one cannot or does not want to share.
As a symbol may have infinite meanings and is interconnected with multiple feelings, the key is an individual coaching and guiding process to support clients in their goal setting process.
In the field of sustainable career education and guidance, symbols can make a tremendous contribution to client's self-awareness, self esteem, goal setting and entrepreneurship.
At the moment Europe faces big challenges arising from deep economic crises and high youth unemployment rates in many countries.
Also the education system needs synergies and interaction between formal, informal and non formal learning, a reduction of early school leavers and a closer cross-sectoral partnership with the world of work.
This is the starting point for the SymfoS – Project, that aims to improve the situation for (disadvantaged) young people by incorporating a new way of career guiding and counselling and the creation of individual career pathways supported by Mentors and Peers:
Find out, what you really, really want and just do it!
With the help of peers and mentors.
Target groups and beneficiaries
Th advantages of the Peer Buddy System – a video produced by CESIE for the SymfoS project.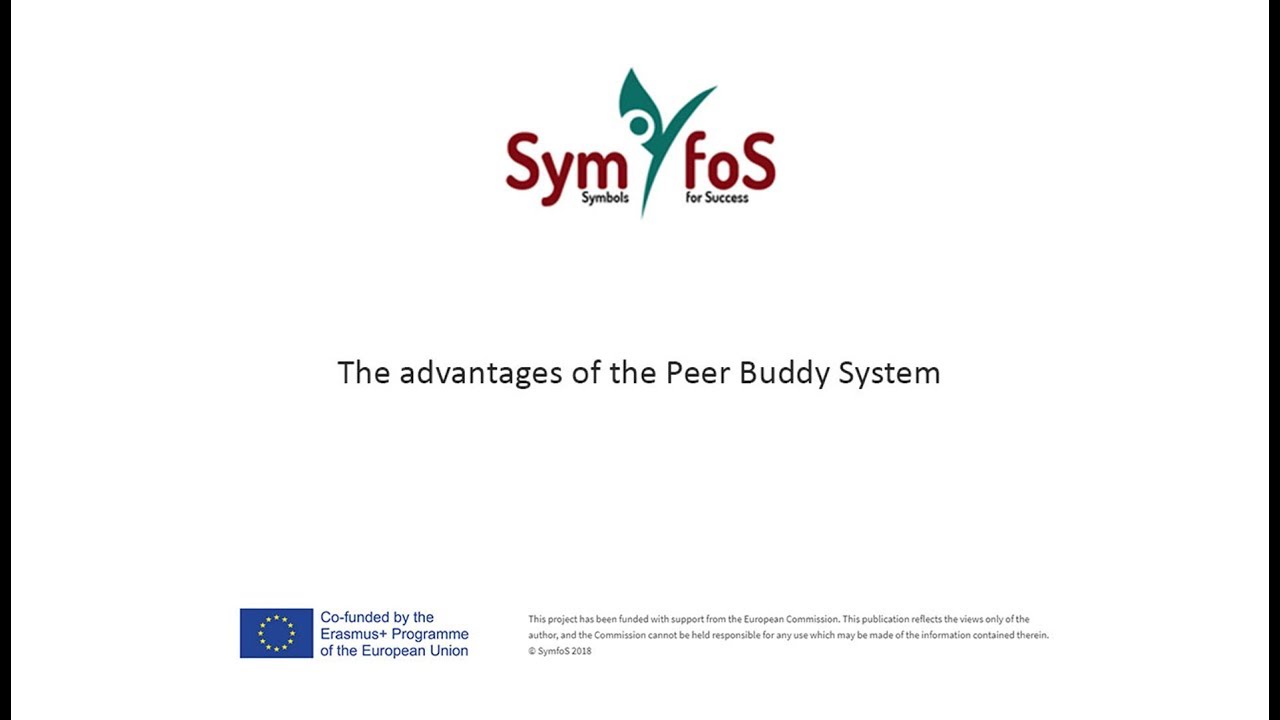 The advantages of the Peer Buddy System
The advantages of the Peer Buddy System